Best Android and IOS Language Translation Apps
Do you want to learn a new language? Or you need to speak many languages while traveling or for your business purpose? Don't worry. It's just one click away from you. Download any of these apps to translate any language you want.
1. Google Translate
FEATURES
Free language translation app for both Android and iPhone
Supports text translations in 103 languages and speech translation (or conversation translations) in 32 languages
Capable of doing camera translations in 38 languages and photo/image translations in 50 languages
Translates handwriting in 93 languages
Offline translation in 59 languages
Performs translations across apps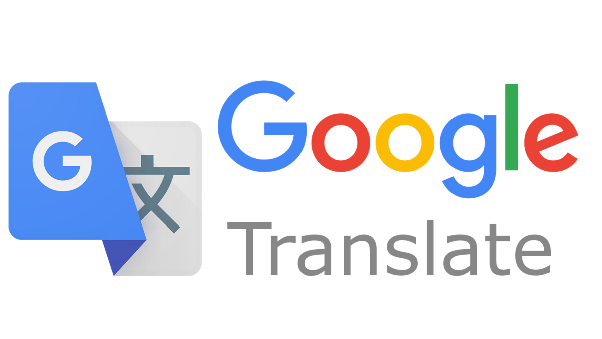 CONS
It does not recognize long sentence or multisyllabic word in a noisy place
Also, it is not good at recognizing proper names or names of places.
2. iTranslate
FEATURES
Free (limited) translation app for Android and iOS with a premium/paid (full) version
Supports text translations in over 100 languages and speech translations in 40 languages
Camera translation (in the premium version)
Dictionary and phrasebook
Offline mode
CONS
You need to pay $5.99 per month and $49.99 for a yearly subscription to upgrade the premium version of the app.
Offline features, website translation, camera translation, voice-to-voice conversations, and verb conjugations features are available only on the premium version of the app.
3. Microsoft Translator
FEATURES
Free language translation app for iPhone and Android
Supports text translations in 64 languages and speech translation in 21 languages
Supports camera and image translation
Enables multi-person translated conversations
Features a phrasebook as well as pronunciation guides
Allows translation sharing between apps
It is entirely free with no in-app purchases or ads.
CONS
The app doesn't support translating a conversation in two languages. Currently, the translations are unidirectional only.
It offers limited languages
4. SayHi
FEATURES
Free translation app for Android and iOS
Supports text and speech translations in 90 languages
Camera translation capable that can translate some Asian characters
Can translate and copy translations across apps
Male and female voices for speech translation with the ability to slow down speech speed
CONS
Works only when the internet is switched on.
5. TripLingo
FEATURES
Free (limited) translator for Android and iOS with a premium/paid (full) version
Instant voice translation in 19 languages
Comes with more than 26,000 phrases in 13 languages
Has over 30,000 professionally recorded translation audios
Provides an offline language dictionary with approximately 10,000 words
Image translation capable
Allows users to connect to a human translator (premium service) for getting more accurate live translations
CONS
It requires email address to start like filling a form before you can even try the app.
Does not support all the languages
Paid version gives you more features
You must know these things before choosing these translation apps!!
Price: Whether it is free or not
How many languages can be translated
Devices that the apps will support
Features
An offline or online version
Speed
Accuracy